당사 경영총괄본부장/전무이사이신 김순우박사님께서 세계3대인명사전 중 최고 권위인 미국 Marquis의
"Whos who in the world 2017" 아웃소싱 및 관련업계 2%범위내의 최고 전문가로 선정되었음을 알립니다.
세계 3대 인명사전은 미국의 마르퀴즈 후즈후(Marquis whos who), 미국인명정보기관(ABI, American Biographical Institute), 영국 케임브리지 국제인명센터(IBC, International Biographical Centre)이며, 1899년부터 세계 215개국에서 매년 과학, 의학, 정치, 경제, 사회, 예술 등 각 분야의 저명인사를 선정해 업적과 이력을 소개하고 있습니다.
Marquis Who's Who /받은날짜 :16-12-15 (목) 15:58
Melanie Schweinhardt (MarquisWW)<
ms@marquisww.com
>
받는사람 :
pusidol@naver.com
<
pusidol@naver.com
>
Dr. Soon-Woo Kim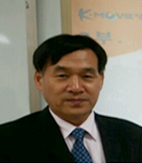 I am the director of submission for Marquis Who's Who in the World. As you know you submitted an
application to be included in Marquis Who's Who in the World, and have been accepted. You are deemed one of the top professionals in the World and in the top 2% of your industry. I do need to gather more
information for your press release.
Please respond to the following questions by email:
What exactly prompted you to become involved in your career?
What is your area of expertise, what are you best noted for?
There are many reasons for wanting to be published in Who's Who in America, most need it for the
networking, consulting, branding and additional exposure, Which of these reasons is more important to you, or would you say that they are all important?
What do you attribute your success to?
We will build your online profile and send you a copy of your press release for your approval. Please send
a copy of CV or Resume and Photo.
----------------------------------------------------------------------------------------------------------------------
Soon-Woo, Kim/Ph. D of Business Administration
010-3869-6976
COSS CO.,LTD/General Manager of Management Division/Executive Director
pusidol@naver.com
/
www.cossok.com
EDUCATION
Ph. D of Business Administration/Pukyong National University, Busan
Concentration : International Management, Marketing, Guanxi in China, Outsourcing
CARRER
● Managing Director of Bukook Textile Co., Ltd. and VP of Vietnam
● Pusidol Electric Co., Ltd./President
● Andong General Trading China Branch Manager
● General Manager of China Four Sea Group Corporation CEO/Vice Chairmam
● ACE Foreign Language Institute / Director
● Hong-il Trading Co., Ltd. Managing Director / CEO,
● Korea Small Business Management Association / Managing Director
● Korea Relations Marketing Co., Ltd. / CEO
● Korea Asset Management Service Co., Ltd. / CEO
ACTIVITIES
● K-MOVE Mentor (Ministry of Employment and Labor commissioned )Korea Youth Overseas Window
● Special Lecture on Export Marketing Specialist (Kyungnam Special Lecture on Export Marketing
Specialist (Kyungnam Development Institute / Gyeongsang National University)
● KCS Consulting Group Expert Committee
● Korea Busan City - Senior Consultant,Small Business Administration, Busan Economic Promotion Agency
● Korea Senior Manpower Development Institute Management consultant
● Certificate of Origin Manager's Qualification Examination Commissioner
ACADEMIC TEACHING
● Busan Girls Commercial High school, Industry-academy Concurrent teacher
(Logistics Management / Practice of Trade)
● Adjunct professor, Pukyong National University( Marketing Introduction /Overseas Markets /
International Alliance / Capstone Design /Financial Institution Theory)
CERTIFICATION
● ISO Senior Auditor (Quality & Environment; ISO9001,2004), August 2009
● Express electric technician / Express electric supervisor ),1st grade store manager
● Korean teachers for foreigners
AWARDS
● Best Paper Award for Future Scholars (Korea International Trade Association / Korea Trade Association),
September 2011
● Excellent Consultant Award (Busan Economic Promotion Agency), October 2014
PUBLISHED RESEARCH
● Kim Soon-Woo, Lee Chun.-Su." A Study on Chinese Guanxi Research from the Perspective of
International Business Theory" Korea Trade Research Association, 2011,02,36(1), 193-215 (Main Author)
● Kim Soon-Woo, Yae Dong-Gun, Lee Chun.-Su "A Foundational Study on Exploration of Effective Guanxi
Research Propositions for the Promotion of Chinese Commerce and Investment Relationship" Korea Research Society of Customs,2011.5, 12(1), 275-298 (Main Author)
● Kim Soon-Woo, Kim, Byoung-Goo,Lee Chun.-Su "An Empirical Study on the Effects of Guanxi on
Performances of Korean IT SMEs in China" Korea Trade Research Association ,2011.11, 36(1),321-345
(Main Author)
● Seo, Young-Sik, Kim, Soon-Woo, Lee, Chun-Su, "An empirical study on preferences of automobile choice
attributes between Chinese and Korean consumers"The e-Business Studies, 2015.02, 16(1),23-37
(Second Author)
FAMILY
Daughter of Kim, Mi-Sun and Kim, MI-Jung, Son of Kim-Chang-Kun, Married Heo, Woi-Sook February 1986
● Heo, Woi-Sook : Social worker / Team Leade
● Kim, Mi-Sun : Ph.D in Public Health / Professor
● Kim,Mi-Jung : Manager
● Kim,Chang-Kun : P/D